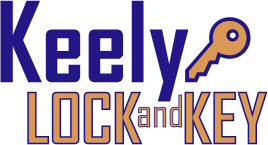 (918) 342-9539
QUICK SERVICE FOR YOUR LOCK AND KEY NEEDS
My name is Mickey Keely. I began locksmithing in 2008 in Claremore. I understand that time is critical when you have a lost or broken key, a lock that has stopped working normally, or even a child or pet locked in a car or home. You can call me to help you get back to normal as quickly as possible. Call me at (918) 342-9539 for immediate assistance or to schedule an appointment. Either way, I'll be prompt and courteous to service your need. I work alone or with my daughter Katie, so if I'm on a call, I'll get to you as soon as possible.
I have a shop at 221 N. Owalla Ave in Claremore. It is near the corner of 5th Street and North Owalla, one block south of Stillwater Milling and two blocks north of Charlie's Chicken. Katie will keep the shop open as much as possible from 1 – 5 pm Monday through Friday. I will be here whenever possible during the day, but when work out of the shop is required, I will be away. We will do our best to service each customer at the shop as quickly as possible.
Unfortunately I lost two service vans to traffic accidents during April 2022 that has caused problems. I am currently unable to effectively work outside of the shop until repairs are made or a replacement can be found. I will do my best to service your needs, but please understand that I am not able to do much of the work that I typically do at your location. I am working as quickly as possible to get back to fully functional.