Our Family
My name is Mickey Keely. My wife Nancy and I have four children, Levi, Katie, Rachel, and Chuck. Nancy and I were raised in Claremore. We've lived in other places, but decided this is where we want to raise our children.
I started Keely Lock and Key in 2008 in Claremore at a small shop near the center of town. My son Levi was licensed in 2015 and has been an integral part of the business until May 2021 when he moved on to other things. He spent much of the day in the shop, but helped me with emergencies when I was busy. If you've been in our shop, you most likely have met him. My daughter Katie was licensed in 2018 and works with me in the field. We spend much of our days driving all over the area servicing locks and making keys.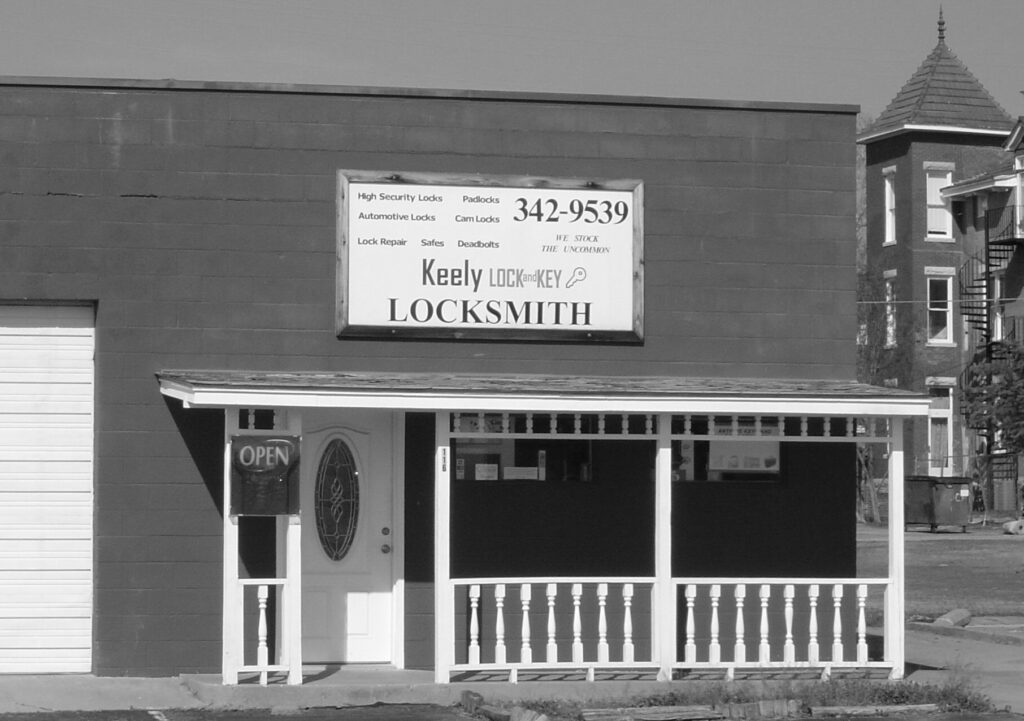 In 2019 we moved from our original shop to a new permanent location about a half mile away at 221 N. Owalla Ave. We are open whenever work outside of the shop doesn't interfere. I try to make a point to keep the shop open from 1-5 Monday through Thursday, but that doesn't always happen. Emergencies happen at all hours, so there are times that we will be closed. In case the shop is closed during these hours, give me a call to find out when I will return.
My Promise
I answer my phone when you call unless I am in a situation that prohibits me from answering. In the case that I don't answer, if you leave a message on my voice mail, I will return the call as soon as possible. You will never get an answering service or automated system. When we work for you, we don't ask for payment until the work is completed to your satisfaction. Thank you for trusting your local locksmith!